Discover Trento
Trento has a number of historical beauties that should not be missed, as well
as being an the ideal location from which to discover the
spectacular natural landscapes that surround it.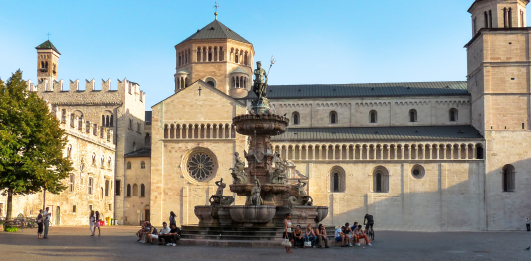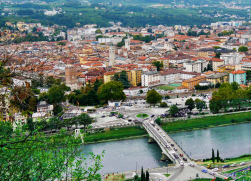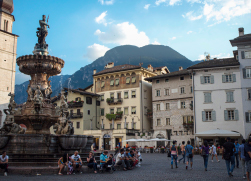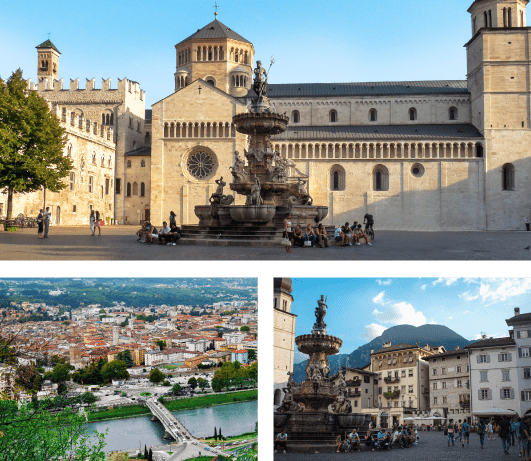 Piazza del Duomo & Trento
One of the main stops on a visit to Trento is Piazza del Duomo,
which is also a meeting point for Trento residents.
Many centuries ago it witnessed the Council of Trent
and still attracting curious people from all over the world.
The square is overlooked by some of the city's main monuments,
from the Cathedral of San Vigilio to the Palazzo Pretorio,
the and frescoed Cazuffi-Rella houses to the
Neptune Fountain.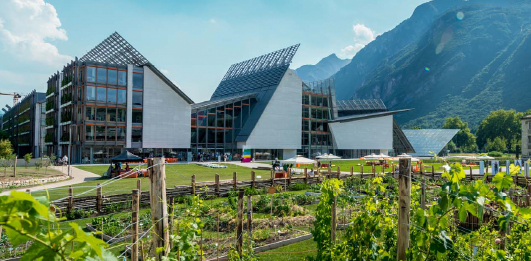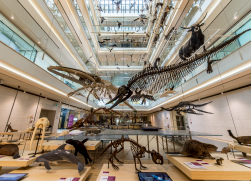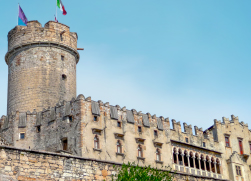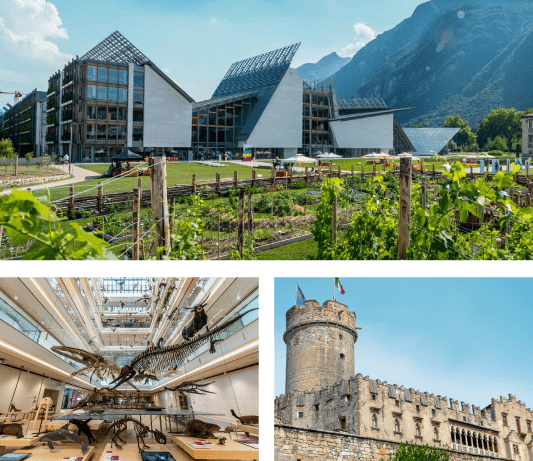 Sciences Museum (MUSE)
and Castello Buonconsiglio
Inaugurated in 2013, the Science Museum (MISE) is located in the
historical Palazzo delle Albere, designed by Renzo Piano as
the the residential district of the same name. Here, adults and children alike
can discover science and nature in an educational and entertaining way.
Among the historical buildings of Trentino, the Buonconsiglio Castle consists of
several period buildings enclosed in a series of walls
higher than the city. Here it is possible to admire numerous
historical frescoes dating back to 1500.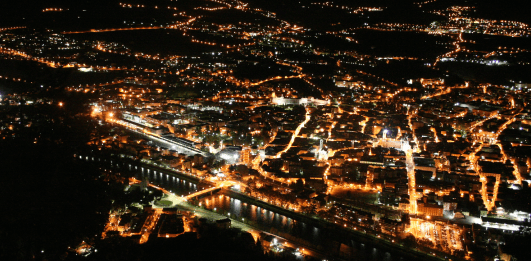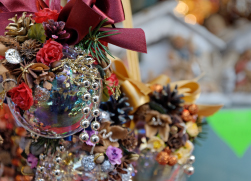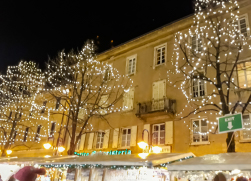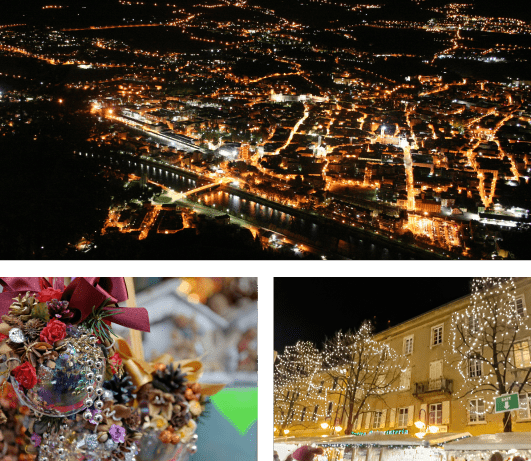 Night Out and Christmas Markets
If you want to spend a quiet evening sipping wine
or enjoying a local beer, Trento offers a number of places suitable
for young people and adults. The most popular areas for nightlife
are the historical centre and Piedicastello, just across the river
Adige.
With more than half a million tourists every winter,
the market in Trento is one of the main attractions.
Organised in Piazza Fiera and Piazza Cesare Battisti, here
it is possible to buy Christmas decorations made by local craftsmen,
admire unique nativity scenes and taste typical dishes in the
food stands.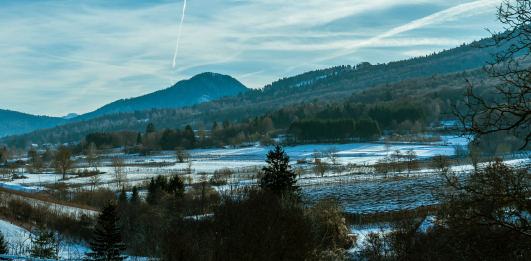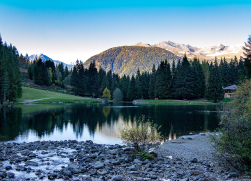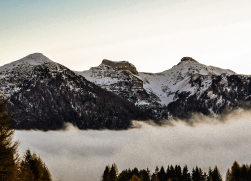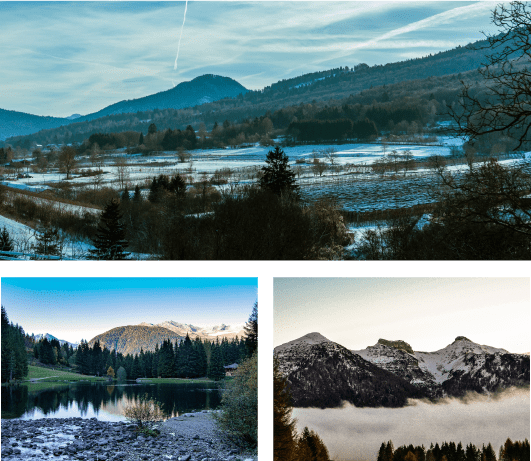 Trento and surroundings – for the nature
lovers
For nature lovers Trento is an excellent starting point
to explore the most beautiful landscapes of Trentino.
Among the unforgettable places that you can reach by car we
we recommend the Vallesinella waterfalls at Madonna di Campiglio,
a magical place, the realm of water flowing between the waterfalls.
In the centre of Val di Non, on the other hand,
you can take a pathway carved into the rock face to reach
Book on our website
At the best rate